Back to Listing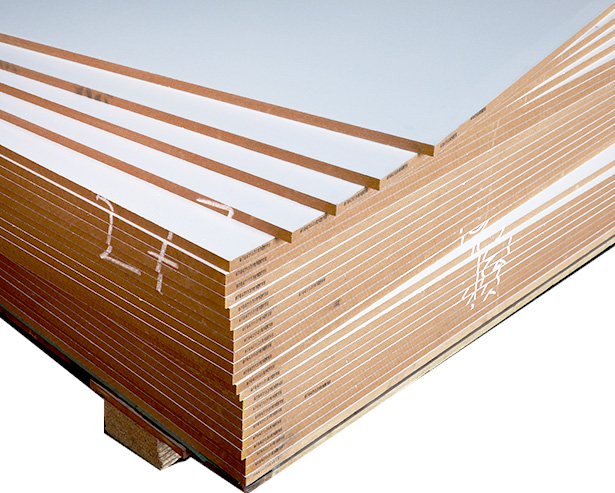 Coloured MDF
This type of MDF is made with coloured melamine surfaces bonded to both its sides, making it non-porous. The material comes in various sheet sizes, thickness ranges, and finishes. This material is best suited for indoor applications.
Available Types: Forest White, Warm White, Golden Beach, Maple, Red Oak, Polyester, Aluminium, etc.
HIGHLIGHTS
Attractive decorative finish
Versatile
Machinable
Consistency
Cost-effective
Enquire Now
Available Thickness
Available Width
Available Length
PRODUCT OVERVIEW
MAIN USES
Coloured MDF and plywood are widely used in the making of furniture and other wooden units. MDF is preferred for its lower cost and the fact that it doesn't stain quickly. It also has smoother surfaces that can be painted easily. It is very strong as a construction material, but it should be cleaned regularly since stains can soak into it. Fortunately, cleaning and maintaining smooth surfaces is a simple job.
Kitchen cabinets, cupboards, furniture, shelving, wardrobes, wall units, boat fit-outs, shop fittings, fire surrounds, hotel interiors, bar interiors.
OTHER PRODUCTS YOU MAY LIKE
Find an Outlet
Near You
Wherever you are in the UAE, we've got an outlet near you. Use the tool below to find the one nearest to you.
Explore Our Locations