Back to Listing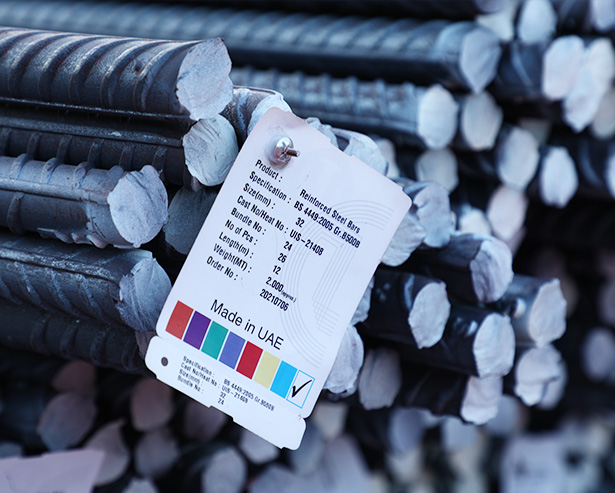 Union Iron & Steel
A reinforcement bar, commonly known as rebar, is a hot-rolled steel bar widely used in the construction industry, especially for concrete reinforcement. As the GCC market continues to be a major importer of rebars, UIS is uniquely positioned to meet this constant demand with locally produced rebars that are manufactured to international specifications, while reducing the risk of delays in supply and price fluctuations in international markets.
Enquire Now
Available Diameters
ABOUT THE MANUFACTURER
MAIN USES
Established in 2006, Union Iron and Steel is a private sector manufacturer of steel bars for concrete reinforcement, also known as rebars. With expertise in delivering high-quality products and technologies, the company aims to meet the region's demand for quality steel bars while reducing huge import volumes. The company is positioned to manufacture rebars that conform to international quality standards and is able to supply them as per the market requirements. The plant is strategically located in the Abu Dhabi Industrial Zone and facilities include state-of-the-art, Italian Vai Pomini fully automated Rolling Mills with a capacity to produce 350,000 tons per year. UIS constantly strives to fulfil market needs. As part of our customer delivery, we believe that premium quality, innovation, competitive pricing, and reliable services earn business. And that's where UIS deliver, anytime you need it, wherever you want it.
A reinforcement bar is most often used as a tensioning device to reinforce concrete and other masonry structures to help hold the concrete in a compressed state. Concrete is a material that is very durable in compression, but virtually without any strength in tension. To compensate for this imbalance in a concrete slab's behaviour, a reinforcement bar is cast into it to bear the tensile loads. Deformed bars are common steel or concrete reinforcement bars that are supplied with heavy ridges to assist in binding the reinforcement to the concrete mechanically.
OTHER PRODUCTS YOU MAY LIKE
Find an Outlet
Near You
Wherever you are in the UAE, we've got an outlet near you. Use the tool below to find the one nearest to you.
Explore Our Locations