Back to Listing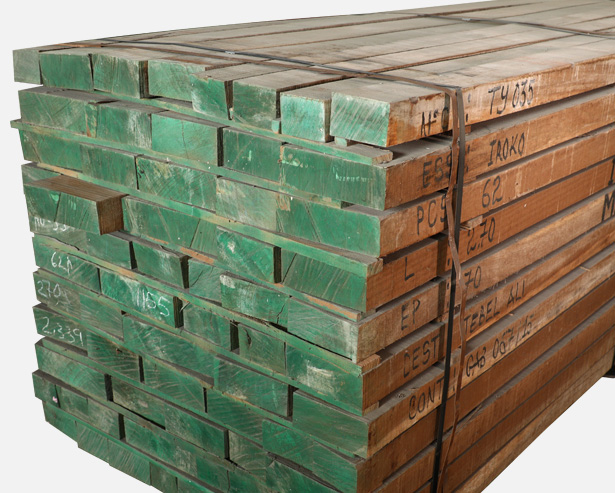 Teak Iroko
Teak Iroko is golden-orange to brown; lighter vessel lines are conspicuous on flat saw surfaces. The material may contain large, hard deposits of calcium carbonate in cavities, and the timber around them may be darker in colour. The grain is interlocked and sometimes irregular, and the texture rather coarse, but even, figure mottled. The wood is somewhat greasy and is odourless. Iroko is a highly valued commercial timber in Africa, for which demand is large.
HIGHLIGHTS
Durable
Good mechanical properties
Stability
High-quality wood
Steam-bending property
Enquire Now
Available Thickness
Available Width
Available Length
PRODUCT OVERVIEW
MAIN USES
Teak Iroko is a dense African timber that has good weathering properties. It is a decent substitute for teak and even shares a similar colour range. Iroko wood possesses a medium to coarse texture with an interlocking grain that often produces interesting patterns. It is very durable in the outdoors; open pores require filling for a smooth finish. These woods are re-used in the boating industry, and does blunt tools because of their hardness.
Moulding, boxes and crates, sculpture, interior panelling, current furniture or furniture components, veneer for the back or face of the plywood.
OTHER PRODUCTS YOU MAY LIKE
Find an Outlet
Near You
Wherever you are in the UAE, we've got an outlet near you. Use the tool below to find the one nearest to you.
Explore Our Locations