Back to Listing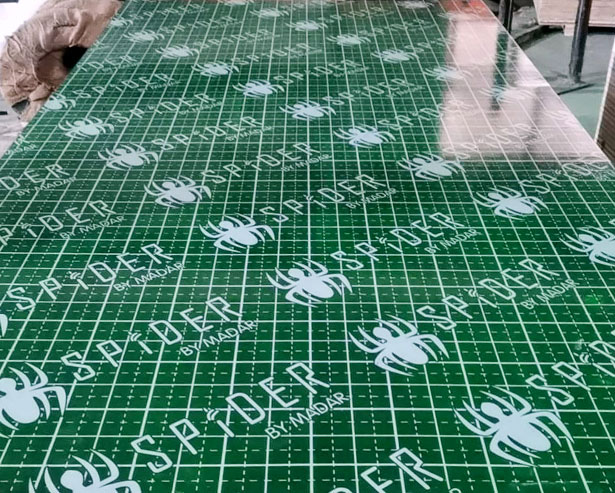 Spider By Madar
The Spider is the name of the plywood coated fully with polypropylene film, which is made of wear-resistant and corrosion-resistant 0.5 mm thickness PP plastic on both sides, coating and connecting to the inner plywood core. The physical and mechanical properties are much higher than traditional film faced plywood.
Usage Time: Up to 12 times
Colour: Green
Glue: WBP
HIGHLIGHTS
Durable
Environmentally friendly
Termite and borer resistance
Prevents delamination
Wear-resistant
Anti-cracking
Weatherproof
Enquire Now
Available Thickness
Available Width
Available Length
ABOUT THE MANUFACTURER
PRODUCT OVERVIEW
MAIN USES
Spider By Madar® is one of the major brands catered by Madar Emirates for Building Materials LLC. It is a high-quality product that will exceed your expectations for imported plywood panels. Spider By Madar ® is sourced from the finest mills in China. The product has gone through all the required testing to meet the highest standards possible for the benefit of our customers and end-users.
Spider By Madar® is a film faced plywood with edges sealed in the factory to obtain the full value of the film. The edges and holes are easy to maintain. Any re-cut edges should be sealed with waterproof paint to prevent any damage or loss. Treating the edges with waterproof paint makes it highly water-and wear-resistant. Due to its durability and the easily handled surface, it can be used in open environments in construction and building.
It can be used for concrete and construction work.
OTHER PRODUCTS YOU MAY LIKE
Find an Outlet
Near You
Wherever you are in the UAE, we've got an outlet near you. Use the tool below to find the one nearest to you.
Explore Our Locations