Back to Listing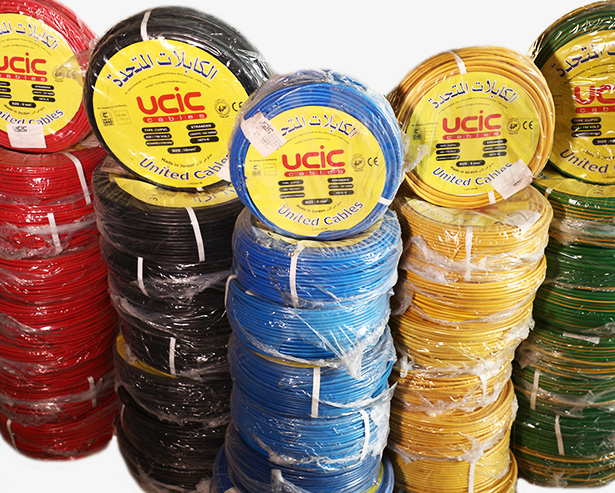 UCIC Wires
With a rated voltage of up to 450/750 volts, UCIC wires are manufactured as per BS, IEC and UL specifications. These cables are suitable for fixed and mobile interior installations and are used for internal wiring in buildings and electrical equipment.
Available Colours: Black, Blue, Red, Yellow, Yellow/Green
Enquire Now
Available Thickness
ABOUT THE MANUFACTURER
PRODUCT OVERVIEW
MAIN USES
United Cable Industries Company (UCIC Cables) is a joint stock company incorporated in 2007 with a paid-up capital of JOD 35 million. The machines were installed in 2008 and we started as a leading manufacturer of electric cables, commencing sales in 2009 with a mission to provide Jordan and the markets in the region with the highest quality and safest products that will contribute to the regional development.
UCIC Wires are PVC coated wires manufactured with quality copper conductors. PVC is the most popular material for coating wires, as it has excellent characteristics, is resilient, and possesses good insulating properties.
Building wire is used in service entrance, feeders and branch circuits'applications for permanent installations at residential, commercial, industrial or public constructions designed as per IEC, BS, VDE, UL standards as applicable.
OTHER PRODUCTS YOU MAY LIKE
Find an Outlet
Near You
Wherever you are in the UAE, we've got an outlet near you. Use the tool below to find the one nearest to you.
Explore Our Locations