Back to Listing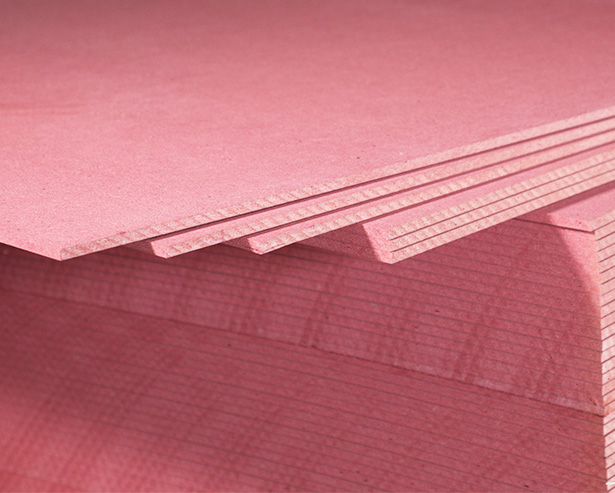 FR (Fire-Rated)
Fire-Rated MDF Board is a non-bearing board with improved fire-retardant properties. It is ideal for use in public spaces where strict fire regulations must be observed. Boards meet strict requirements which include improved fire resistance and especially the ability not to contribute to fire spread and not to form burning droplets.
HIGHLIGHTS
Cost-effective
Environmentally friendly
Fire resistant
Easy to work
Dimensionally stable
Machinable
Enquire Now
Available Width
Available Length
PRODUCT OVERVIEW
MAIN USES
Fire-rated MDF is a high-density MDF with a fine sanded surface and a screwable core. It has excellent fire retardant properties that are maintained even after cutting, machining, and sanding. These panels do not require any special edge treatment to preserve these properties. Fire-Rated MDF goes by several names including Fire Retardant MDF, Flame Retardant MDF and Fire Resistant MDF - which all mean the same product. You can buy this product from our outlets in Dubai, Abu Dhabi, Ajman and Ras Al Khaimah. Madar is one of the main suppliers of Fire Rated MDF in the UAE.
Lightweight furniture and door construction, sound insulation, fire resistance, burglary protection, dimensional stability in different climates.
OTHER PRODUCTS YOU MAY LIKE
Find an Outlet
Near You
Wherever you are in the UAE, we've got an outlet near you. Use the tool below to find the one nearest to you.
Explore Our Locations