Back to Listing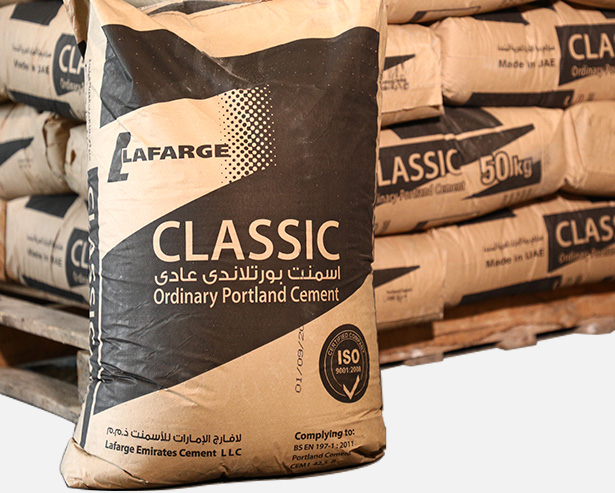 Lafarge
Lafarge is one of the leading manufacturers of cement in Egypt. On account of its state-of-the-art plant in Sokhna, Lafarge Cement Egypt has 5 production lines, making it one of the largest plants in the world. The factory produces a wide range of high-quality cement for local and export markets.
Enquire Now
ABOUT THE MANUFACTURER
PRODUCT OVERVIEW
MAIN USES
Established in 2005, Lafarge Emirates Cement is a joint venture of Lafarge Building Materials in Partnership with Dubai Group, a member of Dubai Holding LLC, and the Government of Fujairah. The company's plant in Fujairah is equipped with the latest technology and meets international environmental standards. It has an annual production capacity of 3.2 million tons of cement, and a production line offering a wide and varied range of products.
Although concrete is one of the oldest building materials in the world, its manufacturing process is a combination of traditional chemistry and high-tech equipment to create the cement used in homes, hospitals, and schools around the world. From the extraction of raw materials to the delivery of finished products, all stages of the cement production process are followed.
Cement is used in mortar for plastering, masonry work, pointing, etc. It is used for making joints for drains and pipes; and for water tightness of structures. It is also used in concrete for laying floors, roofs, and constructing lintels, beams, stairs, pillars, etc.
OTHER PRODUCTS YOU MAY LIKE
Find an Outlet
Near You
Wherever you are in the UAE, we've got an outlet near you. Use the tool below to find the one nearest to you.
Explore Our Locations