Back to Listing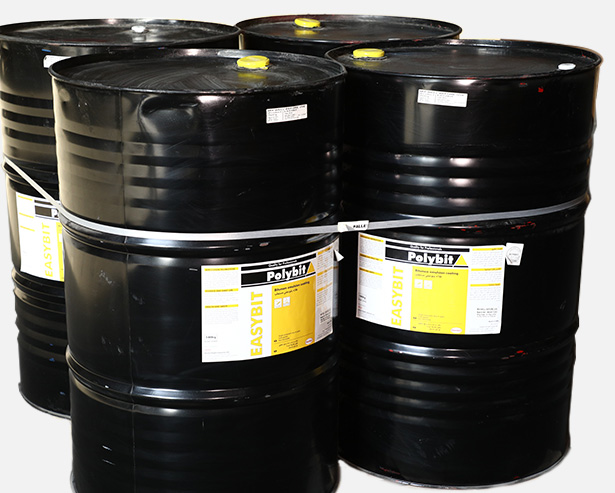 Bitumin
An emulsified thixotropic bitumen protective coating is known as a polycoat. When the coating dries, it forms a black, flexible protective film. The finished film creates a tough barrier to vapor transmission.
HIGHLIGHTS
Resists the attack of salts
Cold-applied
Adheres to concrete
Water-based
Versatile
Anti-fungal
Economical
Easy to work
Enquire Now
PRODUCT OVERVIEW
MAIN USES
Bitumen is hydrophobic, i.e., it repels, or does not mix easily with water. This characteristic makes bitumen-based paints and coatings ideal for waterproofing a wide variety of objects and structures.
To provide damp proofing for below-ground concrete structures which are above the water table, polycoat is used. It can also be used as a protective coating for built-up roofing systems and other exposed surfaces. Prior to cladding, the coating is also used as a moisture vapor barrier on block works and concrete surfaces.
OTHER PRODUCTS YOU MAY LIKE
Find an Outlet
Near You
Wherever you are in the UAE, we've got an outlet near you. Use the tool below to find the one nearest to you.
Explore Our Locations