Back to Listing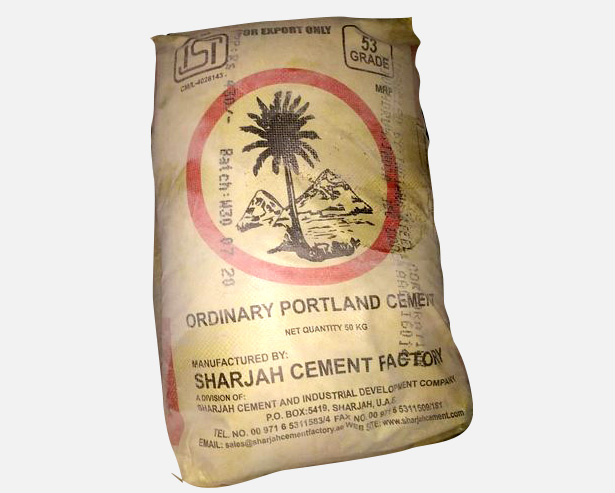 Sharjah Cement
This product is manufactured to comply with BS EN 197-1:2011 CEM I, Class 42.5 N and Class-52.5 N and ASTM C-150-2018 Type I. The minimum strength required by both standards is exceeded by a considerable margin.
Enquire Now
ABOUT THE MANUFACTURER
MAIN USES
Sharjah Cement Factory operates under ISO 9001-2015 Quality Management System and is also committed to promote the highest standards in health, safety, and environmental preservation and protection by establishing, implementing, and maintaining its HSE Management System. Sharjah Cement Factory is also licensed to produce Cements as per Indian and Srilankan standards.
Cement is used in mortar for plastering, masonry work, pointing, etc. It is used for making joints for drains and pipes; and for water tightness of structures. It is used in concrete for laying floors, roofs, and constructing lintels, beams, stairs, pillars, etc.
OTHER PRODUCTS YOU MAY LIKE
Find an Outlet
Near You
Wherever you are in the UAE, we've got an outlet near you. Use the tool below to find the one nearest to you.
Explore Our Locations