Back to Listing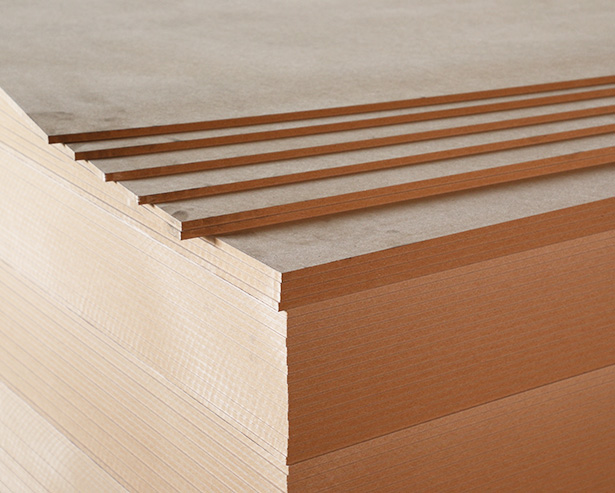 Ordinary MDF
Medium-density fibreboard (MDF) is manufactured from fibres or fibre bundles produced from wood by a mechanical refining process carried out at elevated temperatures.
HIGHLIGHTS
Durable
Reliable
Lower cost
Moisture resistance
Used for interior works
Best for partition works and storage system works
Enquire Now
Available Thickness
Available Width
Available Length
PRODUCT OVERVIEW
MAIN USES
In ordinary MDF's, a synthetic resin binder, typically urea-formaldehyde, is added to impart strength properties and paraffin wax to provide protection against accidental water spillage. MDF is stronger and provides a better surface finish than Particle Board (PB).
The excellent properties of medium-density fiberboard (MDF) make it widely used in furniture manufacturing, speakers, strengthened floor, wall panels for interior decoration. It can also substitute plywood in the use of vehicles, aircraft, and other industrial and civil buildings decoration. After secondary processing, MDF can be used to produce floor slabs, waterproof boards, fireproof panels, automotive and cabin shelves, non-load-bearing clapboard for housing and so on, replacing a lot of natural wood and having significant economic benefits.
OTHER PRODUCTS YOU MAY LIKE
Find an Outlet
Near You
Wherever you are in the UAE, we've got an outlet near you. Use the tool below to find the one nearest to you.
Explore Our Locations