Back to Listing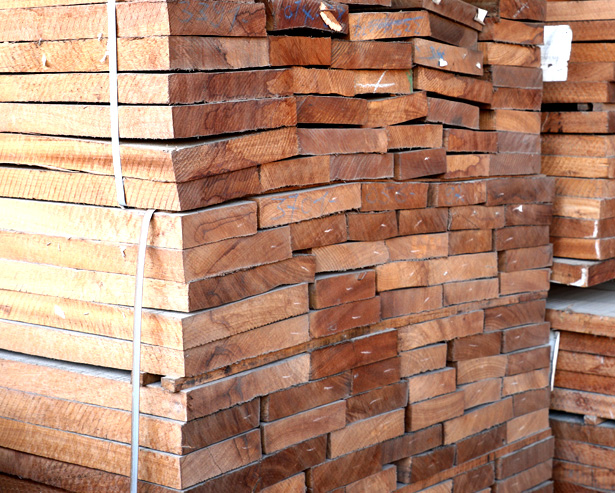 Teak Dabema
Native to the African rainforests, Teak Dabema is moderately durable and strong. Naturally resistant to decay, the wood is ideal for construction and flooring. While the Dabema sapwood is light pink or red in colour, the heartwood is dark brown and is easy to determine. The grain is typically interlocked and gives ribbon-like figures when quartersawn.
HIGHLIGHTS
Durable
Lower cost
Easy to work
Strong
Enquire Now
Available Thickness
Available Width
Available Length
PRODUCT OVERVIEW
MAIN USES
Teak Dabema works well, blunting of tooth edges is most pronounced in sawing. A cutting angle of 15 degrees is suggested for planing knives to minimize tearing of interlocked grain. Nailing and glueing is satisfactory, with moderate wood-bending characteristics.
Heavy carpentry, vehicle or container flooring, industrial or heavy flooring, glued laminated, veneer for the interior of plywood, current furniture or furniture components.
OTHER PRODUCTS YOU MAY LIKE
Find an Outlet
Near You
Wherever you are in the UAE, we've got an outlet near you. Use the tool below to find the one nearest to you.
Explore Our Locations