Back to Listing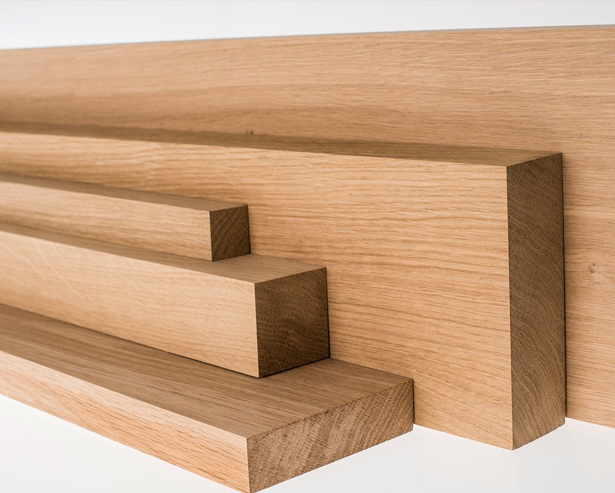 White Oak
A hardwood common throughout the eastern United States is American white oak. The name 'white oak' includes many species, eight of which are commercially available as timber. The heartwood of American white oak ranges from pale yellow to medium brown, sometimes with a hint of pink. The sapwood is light in colour. American white oak has light-coloured sapwood and a light to dark brown heartwood, which is very similar in appearance and colour to European oak.
HIGHLIGHTS
Easy to work
Absorbs paint well
Stability
Enquire Now
Available Thickness
Available Width
Available Length
PRODUCT OVERVIEW
MAIN USES
White oak is mostly straight-grained with a medium to coarse texture, with longer rays and more figure than American red oak. It has exceptionally large growth rings and may have several medullary rays. Because of its versatile use and unique properties, this hardwood has a huge demand in the Dubai market and is, in fact, one of our best-selling products. We have been one of the largest White Oak wood suppliers in the UAE since our inception. In addition to real wood, we also offer White Oak engineered wood.
For a wide range of applications such as shipping, boat building, flooring, architectural joinery, exterior joinery, railway sleepers, and timber bridges, American oak is used due to its strength and resistance to decay. It is also an excellent timber for high-grade furniture, interior woodwork, and panelling. Due to its impermeability, the timber is suitable for vats and casks which hold liquids such as wine and spirits.
OTHER PRODUCTS YOU MAY LIKE
Find an Outlet
Near You
Wherever you are in the UAE, we've got an outlet near you. Use the tool below to find the one nearest to you.
Explore Our Locations