Back to Listing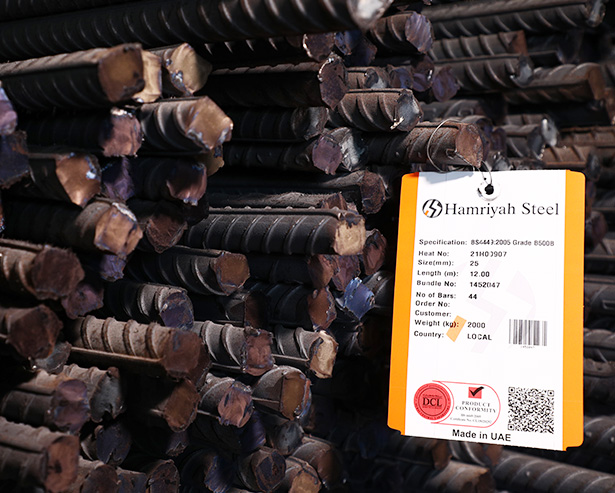 Hamriyah Steel
Reinforcement steel bar or weldable reinforcement steel bar or rebar is a product of Hamriyah Steel FZC. Used predominantly in civil engineering and building projects, rebar is a long steel product that provides high strength to concrete.
Enquire Now
Available Diameters
ABOUT THE MANUFACTURER
MAIN USES
Established by METALLOINVEST, Hamriyah Steel is a leading manufacturer of steel in the UAE. It is a leading global producer and supplier of HBI and iron ore products, and a regional producer of high-quality steel.
Rebars are used in bridges, buildings, skyscrapers, homes, warehouses, and foundations to increase the strength of a concrete structure. Using steel rebars in concrete provides additional strength, as concrete is weak in tension, whereas steel is strong in both tension and compression.
OTHER PRODUCTS YOU MAY LIKE
Find an Outlet
Near You
Wherever you are in the UAE, we've got an outlet near you. Use the tool below to find the one nearest to you.
Explore Our Locations