Back to Listing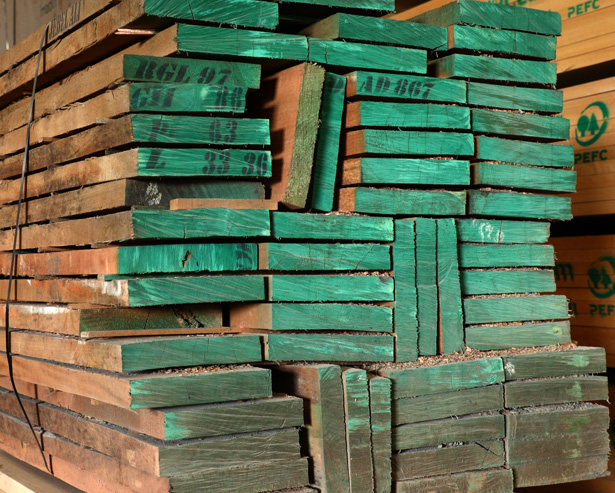 Okoume Wood
Okoume is the wood of the Okoume tree (Aucoumea klaineana), a species native to west-central Africa, in particular Gabon, Equatorial Guinea, and the Republic of Congo. The lumber of this tree is known by many names, among them Acoume, Gaboon wood, Uume, and Zouga. Within its native range, Okoume is considered widespread and relatively common. Okoume is widely used for veneers and is often processed into plywood.
HIGHLIGHTS
Durable
Strong
Cost-effective
Easy to cut
Enquire Now
Available Thickness
Available Width
Available Length
PRODUCT OVERVIEW
MAIN USES
Okoume heartwood is typically a lustrous pinkish-brown to light red with a fine, uniform texture. The grain is straight to slightly wavy and maybe slightly interlocking; sometimes lustrous. The silica content of about 0.12 to 0.16% is reported.
Outside of its native range, most Okoume is sold as veneer or plywood. Solid lumber is used in furniture and joinery. Okoume comes mainly in the form of veneer and plywood, especially for use in decorative panelling, hollow-core doors, and furniture. Okoume is one of the tropical hardwoods used for exterior plywood. It is traditionally used to make canoes in the tree's natural range.
OTHER PRODUCTS YOU MAY LIKE
Find an Outlet
Near You
Wherever you are in the UAE, we've got an outlet near you. Use the tool below to find the one nearest to you.
Explore Our Locations