Back to Listing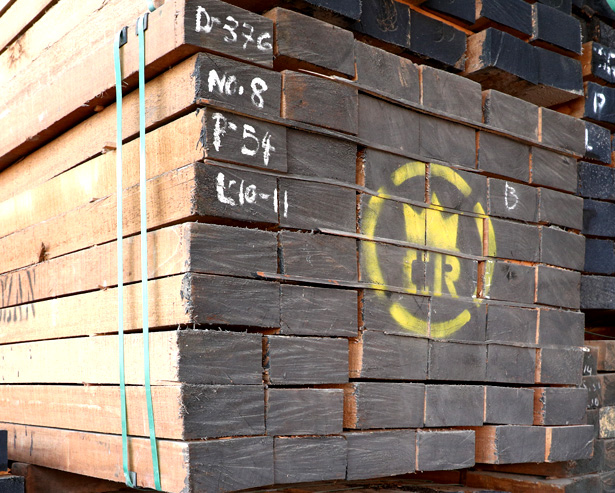 Red Meranti
Typically, Red Meranti is a dark reddish or purplish brown wood; commonly with white resin streaks present. Grain can be straight or interlocked, with a coarse texture and low natural lustre.
HIGHLIGHTS
Dimensionally stable
Resistant to warping or twisting
Typically easy to work
Less impact on woodworking equipment
Enquire Now
Available Thickness
Available Width
Available Length
ABOUT THE MANUFACTURER
PRODUCT OVERVIEW
MAIN USES
CROWN-WOOD has been in the wood business since 1980. We are a Belgian based group of companies specialised in the trade of tropical & exotic hardwoods. In nearly 30 years of business, we have accumulated a vast knowledge of workmanship and attention to detail. Throughout the years, we have built an exclusive or privileged relationship with numerous lumber mills in many developing countries. Our direct relationship with these sawmills implies that we are supplied with the highest quality lumber at the lowest possible cost. This means we can pass our savings and quality selection on to you, our valued customers. We offer a variety of sizes, qualities, and species. Use our buying power to reduce your costs! From small quantity unit parcels to multiple container orders, we are ready for your business. We have multiple, strategically placed locations to quickly ship throughout Europe and the rest of the world.
Meranti Wood is a flexible wood with a variety of subspecies and sources. It is one of the easiest hardwood to deal with and provides easy cutting, machining, processing, and sanding. It is a reasonably priced hardwood.
Red Meranti is one of the key products in our hardwood range. As a supplier of Red Meranti wood in the UAE, we make sure that this timber is readily available across the country. You can buy Red Meranti wood from our outlets in Dubai, Abu Dhabi, Ajman and Ras Al Khaimah.
It could be used in interior furniture, general construction, concrete forms, and boat building.
OTHER PRODUCTS YOU MAY LIKE
Find an Outlet
Near You
Wherever you are in the UAE, we've got an outlet near you. Use the tool below to find the one nearest to you.
Explore Our Locations