Back to Listing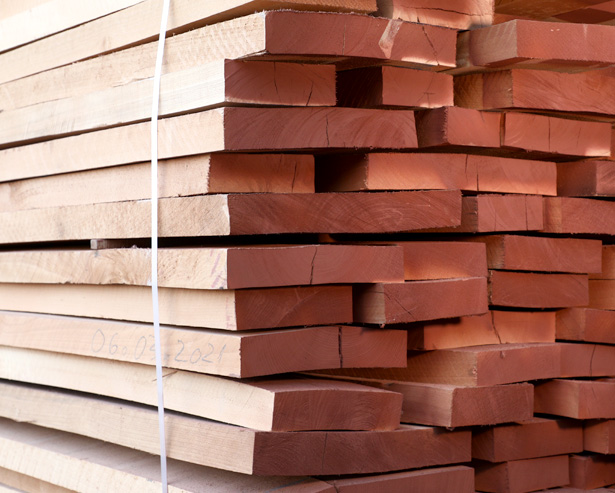 Romanian Beech Wood
The most common type of beech species in Romania is the European beech (Fagus Sylvatica). These are large trees that can reach a height of 40 m and can live up to 300 years or more. It is usually white, pale cream or pale brown and is steamed to relieve drying stresses while also bringing out a pinkish-red colour. The wood is quite hard and has a fine and uniform texture. Beech has exceptional steam bending properties, even when there are knots and irregular grain. It can be bent to very small radii, which makes it particularly useful in the furniture industry.
HIGHLIGHTS
Durable
Easily modifiable
Strong
Shock resistant
Enquire Now
Available Thickness
Available Width
Available Length
PRODUCT OVERVIEW
MAIN USES
Beech is an important and widely-used hardwood in Europe. Its hardness, wear-resistance, strength, and excellent bending capabilities, coupled with its low price, make this hardwood a mainstay for many European woodworkers. Overall good workability; it machines well, and glues, finishes, and turns well. Beech also responds superbly to steam-bending. It does, however, have a large amount of movement in service, so movement and wood stability must be taken into account.
Lumber, veneer, flooring, boatbuilding, furniture, cabinetry, musical instruments (piano pin blocks), plywood, and turned objects. High construction, cutting and peeled veneers, building stairs, laying parquet, sports utensils, and cooper's tree toys.
OTHER PRODUCTS YOU MAY LIKE
Find an Outlet
Near You
Wherever you are in the UAE, we've got an outlet near you. Use the tool below to find the one nearest to you.
Explore Our Locations