Back to Listing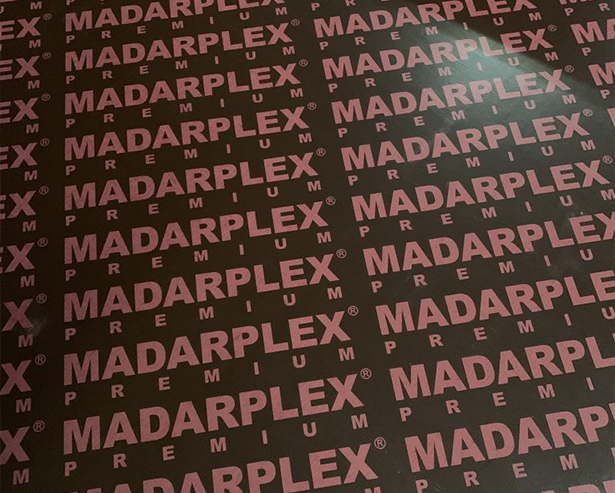 Madarplex
Madarplex is a film-faced plywood that is lightweight, resistant to corrosion attack and water, easily combined with other materials and easy to clean and cut. Treating the edges with waterproof paint makes it highly water-and wear-resistant. Due to its durability and the easily handled surface, it can be used in open environments in construction and building.
Usage Time: 7 to 8 times
HIGHLIGHTS
Waterproof
Highest graded plywood
Anti-slip
Wear-resistant
Anti-cracking
Durable
Environmentally friendly
Termite and borer resistance
Enquire Now
Available Thickness
Available Width
Available Length
ABOUT THE MANUFACTURER
PRODUCT OVERVIEW
MAIN USES
MADARPLEX is one of the major brands catered by Madar Emirates for Building Materials LLC. It is a high-quality product that will exceed your expectations of imported plywood panels. MADARPLEX® is sourced from the finest mills in China. The product has gone through all the required testing to meet the highest standards possible for the benefit of our customers and end-users.
Coating the plywood with high-quality import films ensures hardness and damage resistance. The surface of the plywood is hygienic and resistant to strong detergents, which is important for farming constructions and the storage of food products. It can be used in conditions of high temperature drop, the influence of moisture, detergent cleaning and provides protection against termites.
Used for building construction, concrete shuttering, construction of railway carriages, bus bodies, and ships.
OTHER PRODUCTS YOU MAY LIKE
Find an Outlet
Near You
Wherever you are in the UAE, we've got an outlet near you. Use the tool below to find the one nearest to you.
Explore Our Locations